We get a ton of messages a week asking us if the Relaxation Station can be used in vinyl and above ground pools. The short answers is YES! If your above ground pool was installed properly and the floor of your pool does not "squish" under you feet when you walk on it, it will work perfectly fine.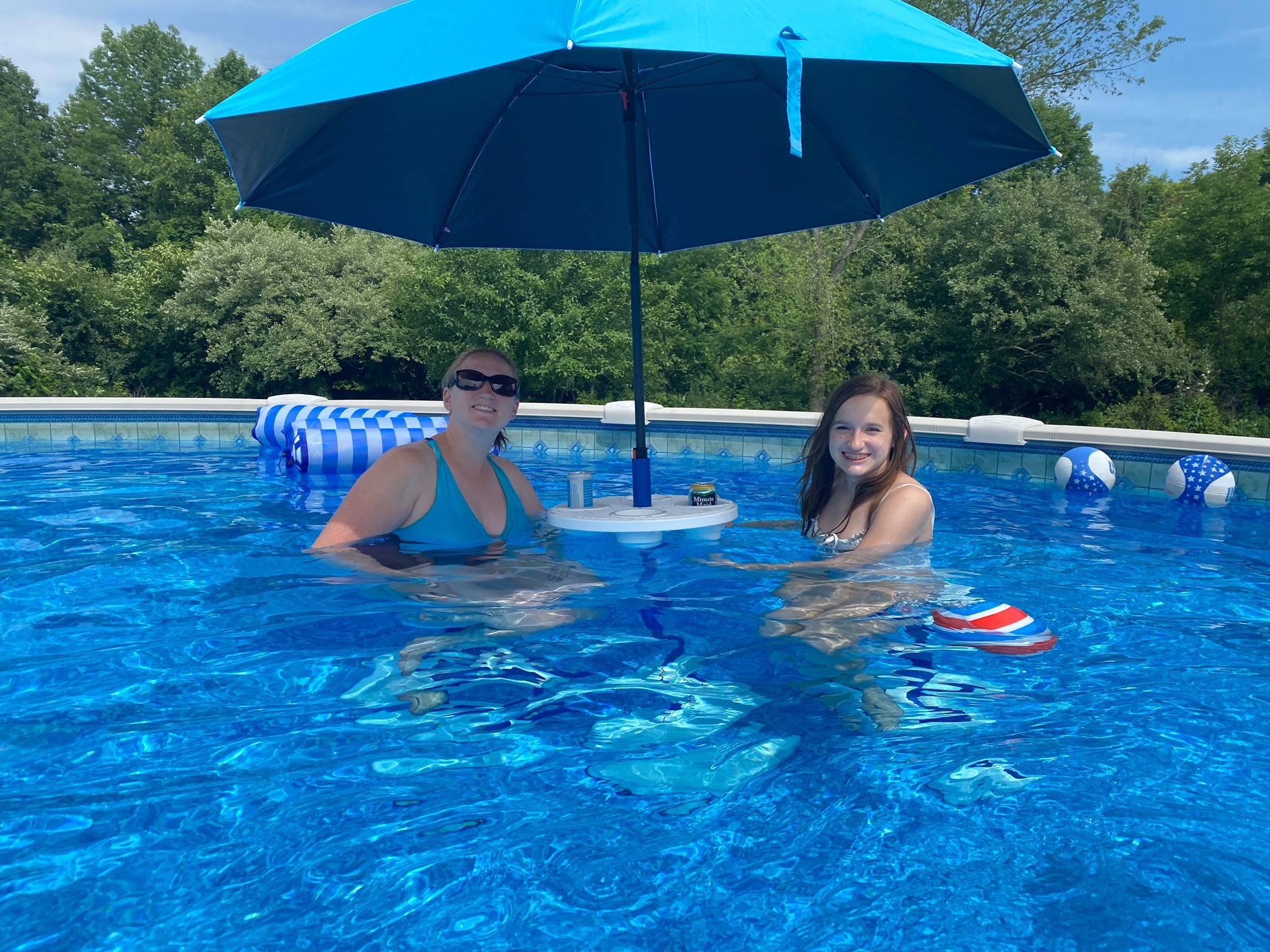 There are occasions where people just assemble the pool over grass and soft sand without properly prepping the ground under the liner. In those cases you will feel the ground literally move under your feet when you walk in the pool. Is this case I do not recommend putting any type of furniture in your pool ever. I also do not recommend that you walk or stand near the edge of your pool where the liner has a seam that meets the wall. You will likely stretch and damage your liner in those areas.
For the pools with the nice solid floors below, the Relaxation Station is a great option to have a seat in your pool, a little shade covering you up, while you are sipping on your favorite cold beverage. The Relaxation Station is Made in the USA with quality materials so you can enjoy it for years to come.
Get more information or order your Relaxation Station here.
We appreciate your business!