Here is a completely unsolicited product testimonial / review from one of our customers. He bought the AugBrella Shorty in white and immediately liked it.
Mike,
I wanted to let you know that we received our AugHog umbrella stand. We had a chance to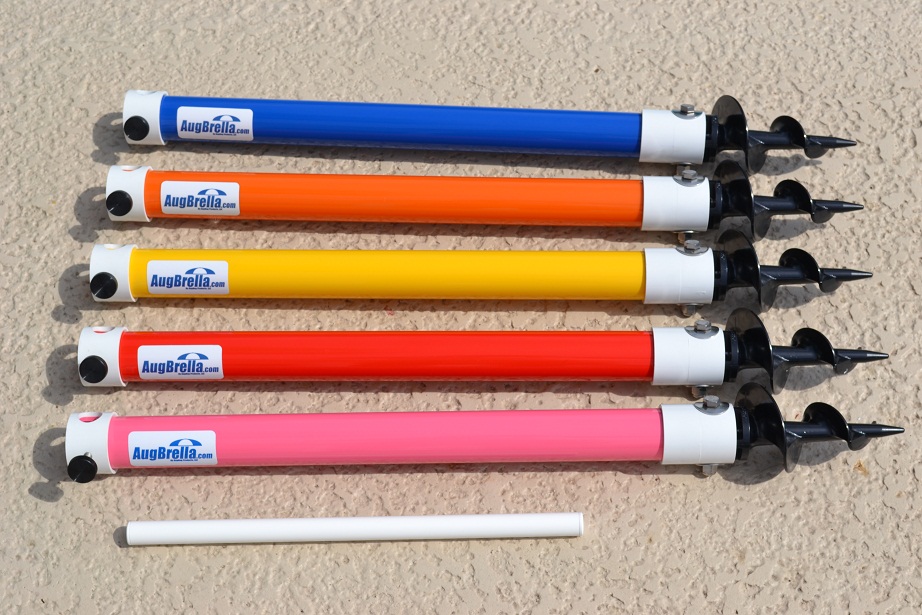 try it out on the beach this past week.   In a word – AWESOME!  You have done a remarkable job of creating a durable, usable stand for our windy days on the beach in Naples.  What a great product.  If you need a testimonial for your website, don't hesitate to let me know – I would be happy to endorse your product.  It is by far the best umbrella stand I've ever seen or used.  Outstanding! I'm going to tell my friends here all about it.
Thanks again for a fantastic device.
Neil S.
Purchase your own Beach Umbrella Anchor / Holder by clicking on this link.
Here is a picture of Neil's AugBrella umbrella holder in use below: