Here we go again with another great review by one of our valued customers: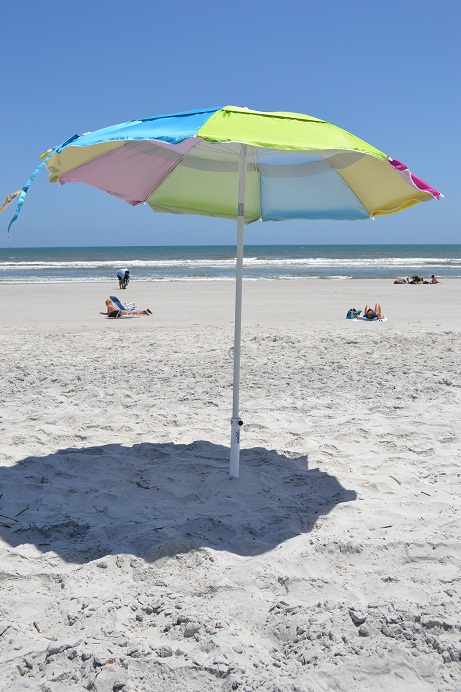 "To whom it may concern: I normally would not take the time to write a company about a product unless I had a problem with something, but I wanted to let you know how much I love this umbrella holder. I have bought other holders from Walmart in the past ( 3 to be exact) and they kept breaking off at the handles or they just kept blowing over in the sand. Your product is so easy to use and you can feel the quality in your hands! It is quite a bit taller than our old ones which allows it to go deep in the beach sand and we love it. They day we were out it was pretty windy and they umbrella actually folded up, but the augbrella holder did not move at all! We just used our holder in the back yard too and we were shocked that it went into the grass and held out 9ft patio umbrella. Thank you for producing a great product and thank you for making it in the USA. We will be sending you some photos soon!
Sincerely,
K Reed
Dear Ms. Reed,
Thank you for your business and we are glad you love our product! We know you have a lot of choices out there and we know ours are not the cheapest on the market, but we strive hard to be the best. We also are proud to be made in the USA using American Made materials. We are confident that your product will last you for years of enjoyment.
Please let us know if you ever have any questions or concerns with your products. We look forward to seeing your photos of your product in use soon.
Sincerely,
Mike Schwiebert
Owner
AugHog Products, LLC
Order your beach umbrella anchor here: https://aughog.com/products-page/aughog-augbrella-best-beach-umbrella-holders/augbrella-beach-umbrella-holder-anchor/
See another review here: https://aughog.com/beu-umbrella-holder-anchor-review/